Regular price
Sale price
$44.95 USD
Unit price
per
Sale
Sold out
Share
Signature Wax Melt Warmer - Marble

The Details:
"No-Scrape" Silicone Wax Melt Dish

Integrated 3-6-9 Hour Timer

Compatible with all Wax Melts

Warm Soft Glow
Built-in Ceramic Heater

3 ft long, 2 prong power cord
Integrated 3-6-9 hour timer: With settings for 3, 6, and 9 hours, our integrated timer feature allows you to easily manage the duration of your fragrance delivery.
No-scrape silicone dish: Flexible silicone allows you to remove used wax from your melter quickly and easily—wax pops right out of the dish, leaving it clean!
"No Bulb" melting: This elegant, ceramic wax warmer comes with a printed on design and features a built in ceramic heater. (Translation for veteran melters: no more replacing light bulbs!)
Rubberized anti-skid base: Place your melter safely and securely wherever you'd like without damaging surfaces in your home.
Warm Soft Glow: The steady glow from the built-in LED light strip illuminates the warmer and creates a calm, relaxing atmosphere.
The Happy Wax Difference:
Their all-natural soy wax melts are produced by hand in Hillsborough, North Carolina.
~Made in USA
~Healthier, Happier Formula (no yuckies)
~Seriously Scented
~Phthalate-free
Pair your wax warmer with our selection of wax melts :) 
About the brand:
Established in 2016 out of Durham, North Carolina, Happy Wax is the first brand committed to making wax melting fun, easy, and healthy. They take pride in delivering their wax melts to you, because they are passionate about creating all-natural, unforgettable fragrances that are infused with essential oils and free of phthalates. Their soy wax blend is environmentally friendly and sustainable; their wax warmers are innovative, designed to make wax melting a painless process.
View full details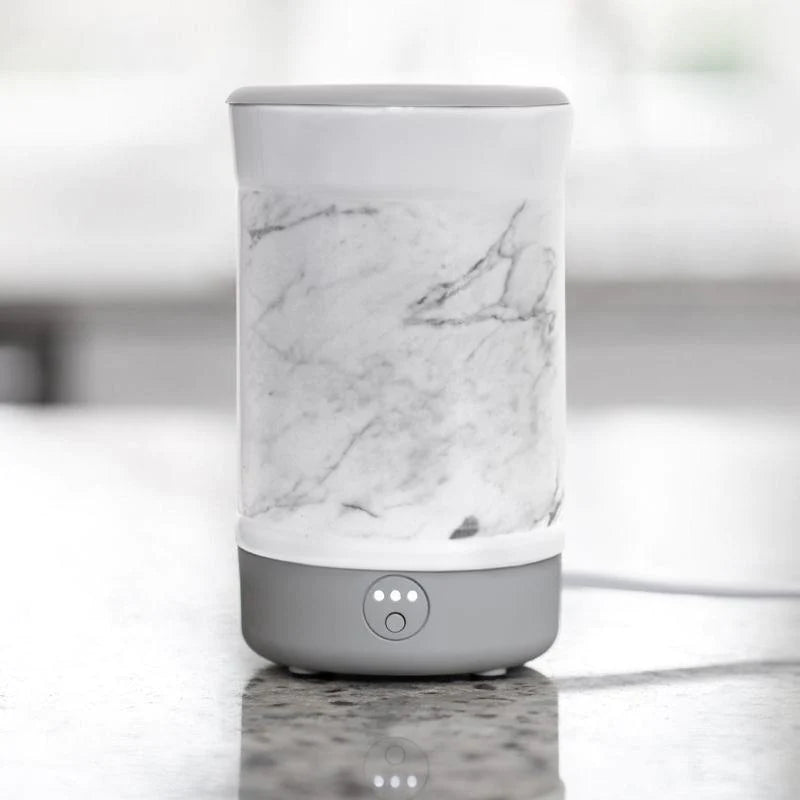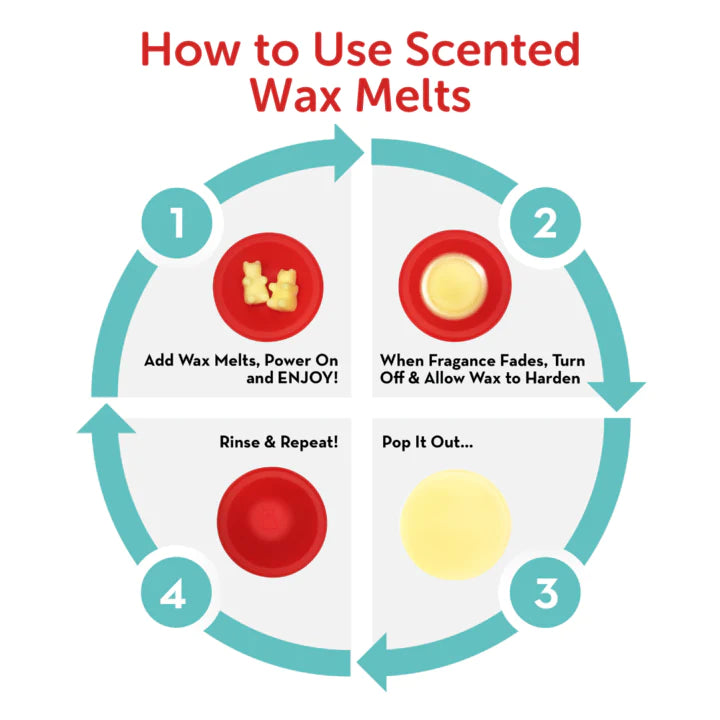 Fantastic
This warmer is beautiful and it works well. I love it so much, I'm getting another one.