Regular price
Sale price
$19.95 USD
Unit price
per
Sale
Sold out
Share
The Scent. Derived from a tree native to India, sandalwood's, earthy, smooth and sophisticated scent with woody undertones takes you on a sensual, spiritual journey. 
Candle Size. Each candle is made of 8oz of natural wax with an approximate burn time of 40-60 hours. The jar has a diameter of 2.9" and is 3.5" tall.
Natural Coconut-Apricot Wax Blend
Phthalate + Carcinogen Free
Fragrance Oils
Natural Cotton Fiber Wick
Never Animal Tested
Candle Ingredients
Expect the best. We hand-pour every candle in our California studio and strictly use the finest quality ingredients. The result is a Premium Scented Candle that burns cleaner, longer and stronger, for truly room filling aromas.
Maximum Scent Load. Our hot throw, meaning the release of fragrance while the candle is burning, is what sets us apart. We achieve an unparalleled scent throw intensity by using a premium coconut-apricot wax blend, our candles include 50% more scent than even the best soy candles in the market.
Ingredients. We are using the finest natural ingredients in the market to provide a candle that meets the highest quality standards while producing an unparalleled fragrance experience. Our scents are always free of phthalates as well as materials with similar health concerns, including carcinogens, mutagens, reproductive toxins, organ toxins and acute toxins.
About the brand:
Founded by a wife & husband duo, we are both US immigrants with a combined total of 4 nationalities. We share a European heritage that heavily influences our product design and product quality.
Together with our team of exceptional candle makers, we pour every candle in our US facility, and are committed to serve our customers to ultimate satisfaction: Every. Single. Day.
We proudly pour 100% of our candles in our Agoura Hills, California based facility. In order to keep our environmental food print low, we also source as much material as possible from partners across the USA.
Design & Scent Variety: Design is central to our DNA. We see every candle as a blank canvas and we love to pair unique designs with our carefully crafted selection of ultra-premium quality scents.
THE 12.5% PROMISE: Our candles are made to produce truly room filling aromas. To achieve this goal, we strictly use a non-toxic Coconut & Apricot Wax Blend.
This premium wax absorbs up to 12.5% of aroma oil, which is 50% more than soy wax. Every Candlefy candle is made with the maximum 12.5% scent load to give customers the most powerful aroma intensity possible!
View full details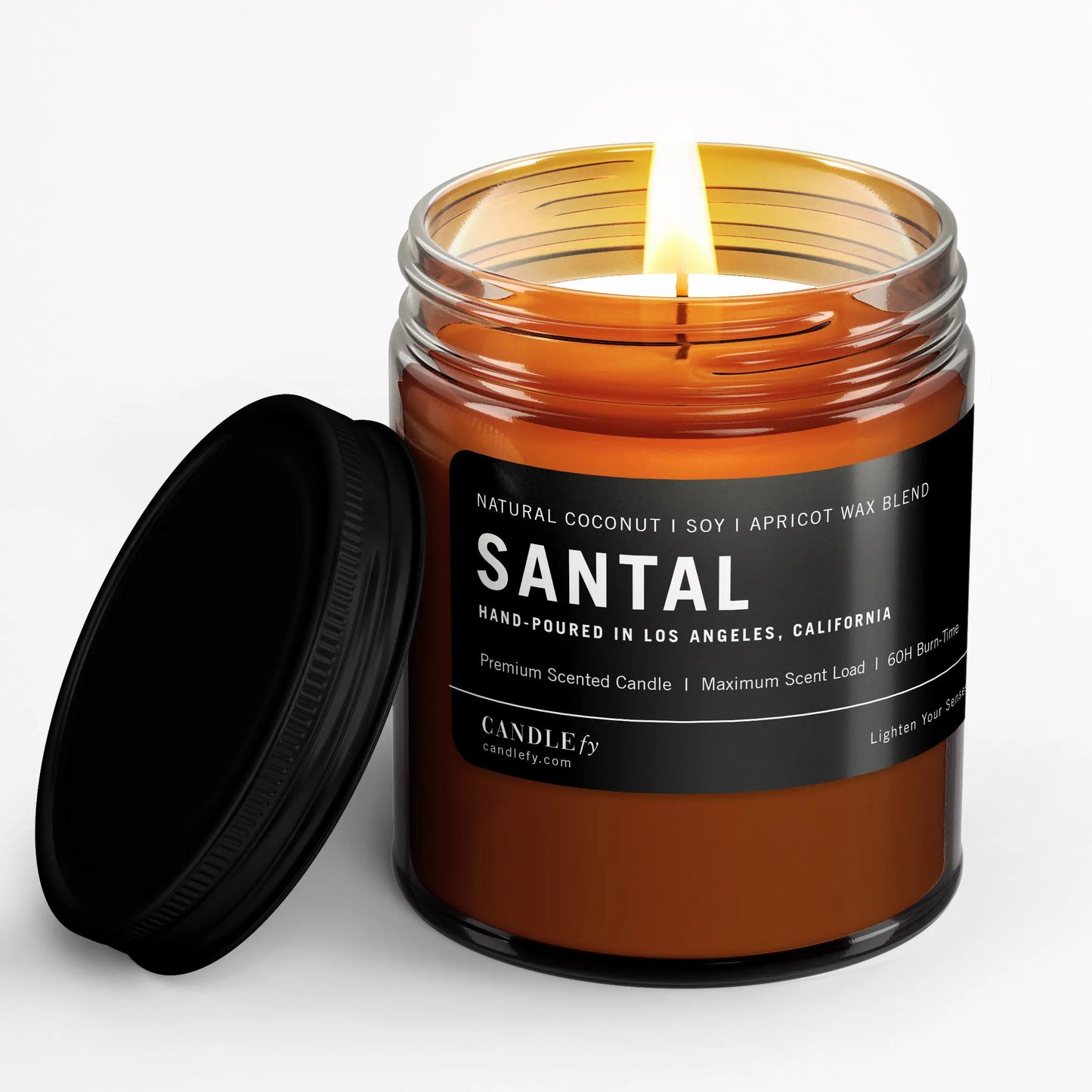 Sensual and Masculine
This candle is the perfect romantic gift for the man in your life. It has a very sensual and masculine scent that's perfect for a romantic candle-lit bath or date night.