Regular price
$15.95 USD
Sale price
$9.95 USD
Unit price
per
Sale
Sold out
Share
Peaceful Forest Restoring Mineral Bath Salt - 13.5oz Glass Jar
S E R E N I T Y – Spruce, Spearmint & Rosemary
Whether you trudge through a concrete jungle every day or reside just a little further from the serenity of the woods than you would like, a deep soak in the essential oils of Peaceful Forest™ mineral bath will renew your sense of wonder and ease your mind. Better than a good long hike through the pines, this mineral bath will leave you feeling balanced, restored, and at peace.
Benefits:
• Restoring aromatherapeutic experience.
• Calming and balancing.
• Leaves your body feeling soft and at peace. 
How To Use:
• Add a generous handful AFTER entering warm bath.
• Swirl by hand to disperse.
• Enjoy the benefits while soaking for 15-20 minutes.
• Rinse off.
Ingredients:
Epsom Salt (Magnesium Sulfate), American Mineral Salt (Sodium Chloride), Sea Salt (Sodium Chloride), Spruce Oil (Tsuga Canadensis), Fir Oil (Abies Sibirica), Rosemary Oil (Rosmarinus Officinalis), Cinnamon Oil (Cinnamomum Zeylanicum), Spearmint Oil (Mentha Spicata), Cardamom Oil (Elettaria Cardamomum).
About the brand:
Little Moon Essentials is a bath and body care brand started in 1994 and based in Steamboat Springs, Colorado. They are devoted to making high-quality, natural remedies for the body, mind, and soul. All of their products are 100% natural, cruelty free, planet friendly, and handmade with love by our team in the USA. Our mission is to provide natural remedies that improve your physical and emotional well-being, so you can feel your best every day!
Brand Values:
100% Natural
Certified Cruelty-Free & Vegan Friendly
Certified Plastic Neutral
Family Owned
Handmade
View full details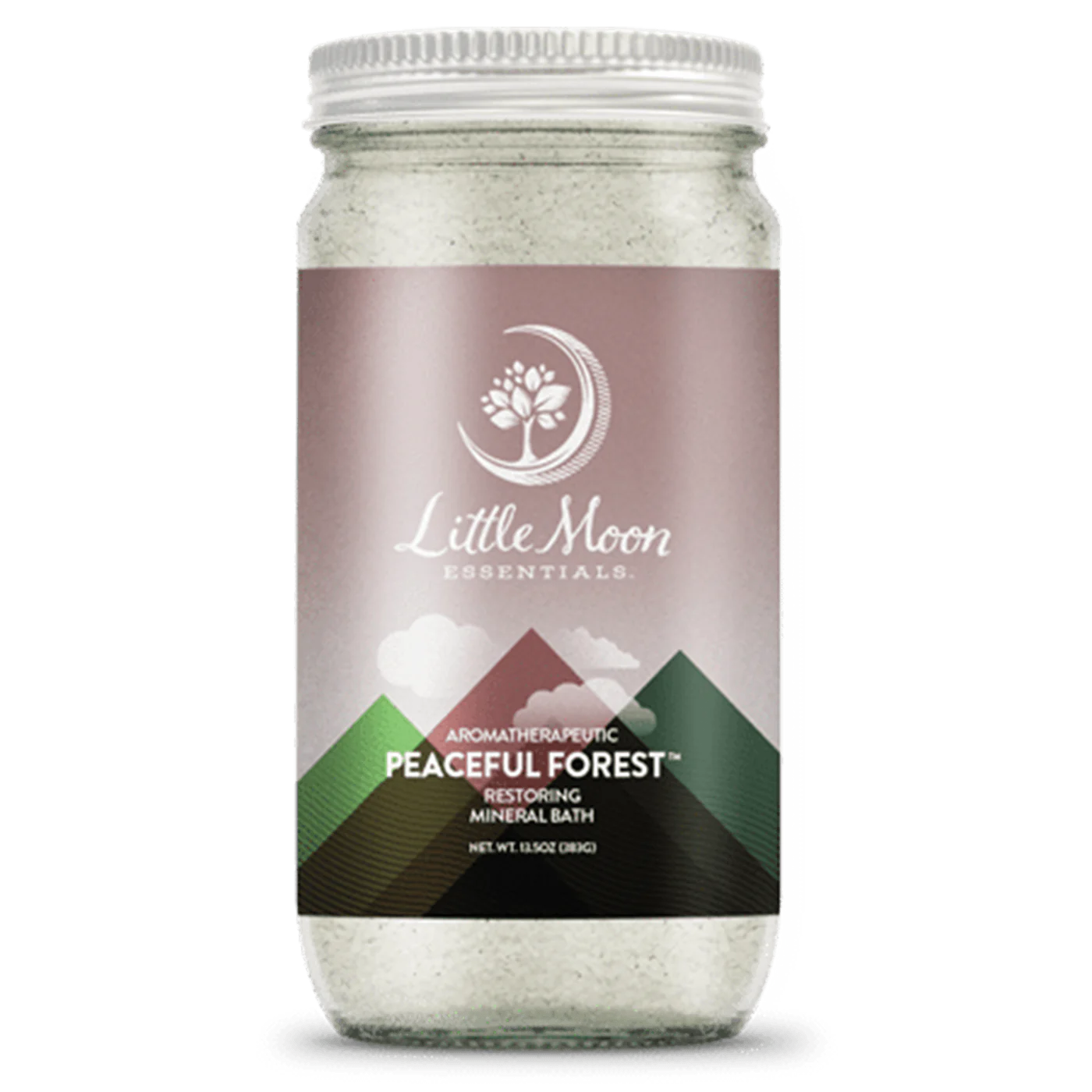 So Relaxing
This is just what I need after a long day to rejuvenate and relax. Love the smell and sleep like a baby after using this.